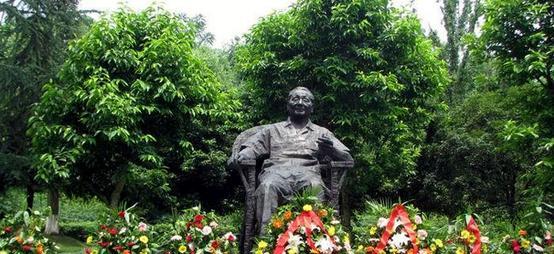 Scenic spot introduction

Deng xiao-ping memorial park, located in guang 'an county, sichuan province, is a memorial garden covering an area of 800 mu and covering more than 6 million plants and trees.

Deng xiaoping museum covers an area of 830 mu, a total investment of nearly one hundred million yuan, the park, forest, mountain, water, pool pavilion, road, former residence of deng xiaoping and deng xiaoping's former residence showroom, deng xiaoping statue square, the academician courtyard, tombstone, such as tourist attractions of the virtue-building fang is located, is an important base for patriotic education.

Deng xiaoping's former residence is late Chinese leader deng xiaoping's youth, for ordinary peasant rainy day, wearing wooden structure, of primitive simplicity and elegant, a park powder wall, courtyard trees, shaded by bamboo. At fifty meters of the backyard of deng xiaoping's former home, there was a stream, and the water was rippling, the waves rippling and the fish leaping out of the water. The various cultural relics on display now reflect the original life of deng's family, and the history of deng's brilliant life.